CATALOGUE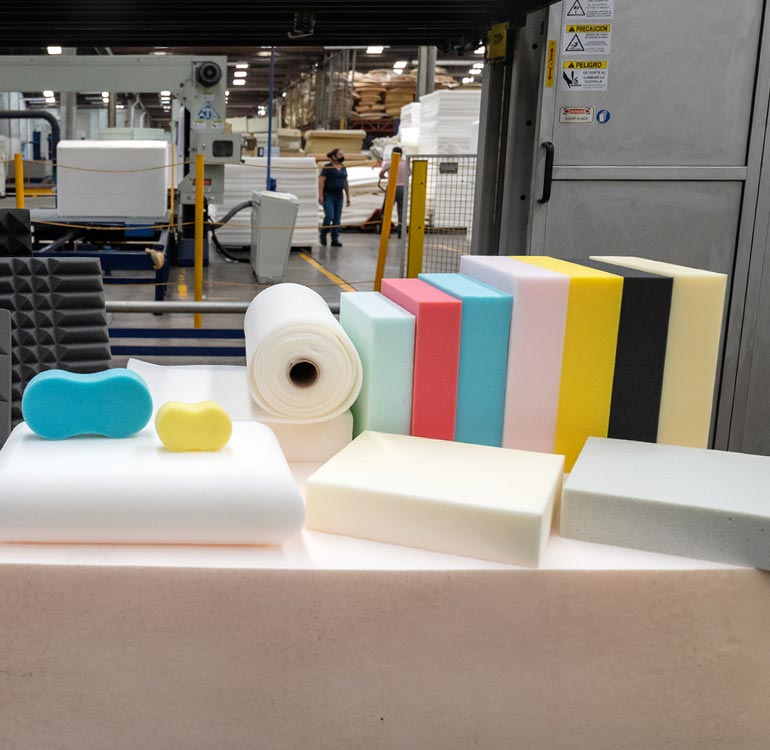 Products
Foam block
Laminate
Scaled
Peeler
We have foams for the areas of:
Mattresses.
Furniture for the Hogar.
Office Furniture.
Automotive Industry.
Footwear
Corsetry.
Under carpet.
Packaging.
Other.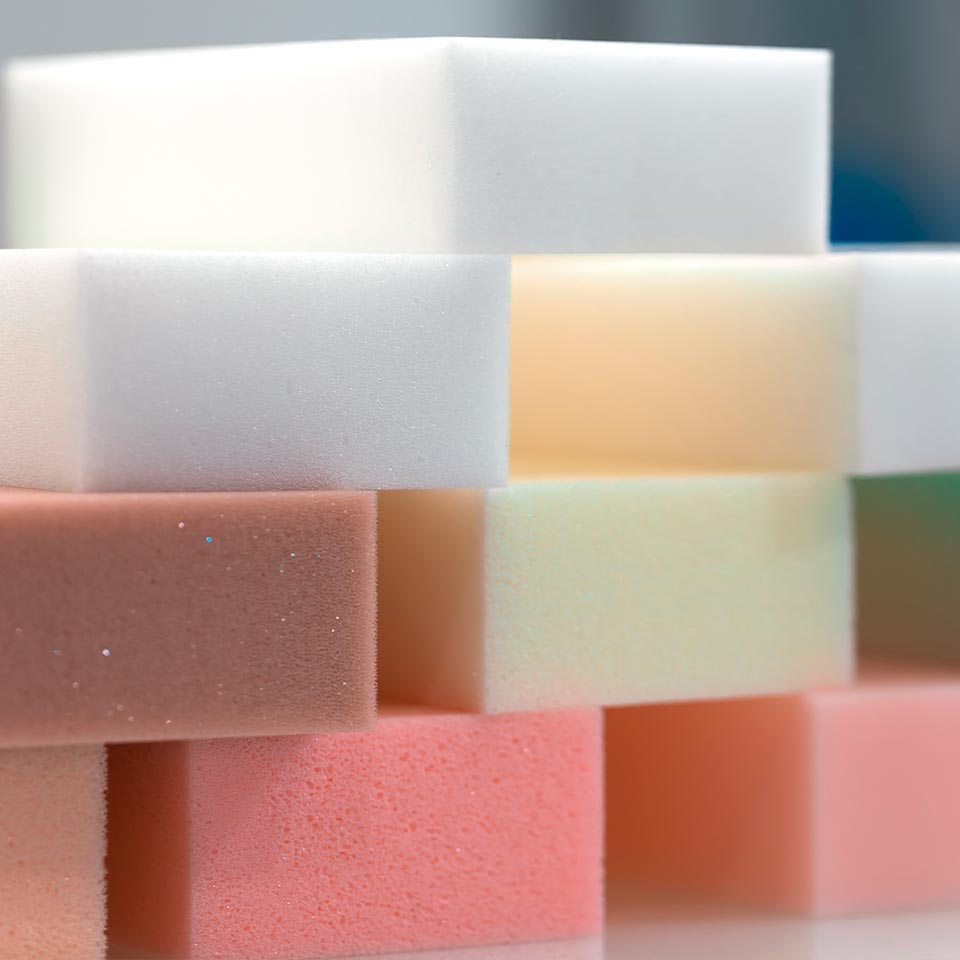 Polyurethane Foam
Polyurethane foam (PU foam) is a porous plastic material formed by an aggregation of bubbles, also known by the colloquial names of foam rubber in Spain or feather rubber in some South American countries. It does not contain substances of carcinogenic environment that represent any danger, without implications for the human being. It is also called sprayed polyurethane, due to the way it is usually applied on surfaces. It is basically formed by the gaseous chemical reaction of two compounds, a polyol and an isocyanate, although its formulation needs and admits multiple variants and additives.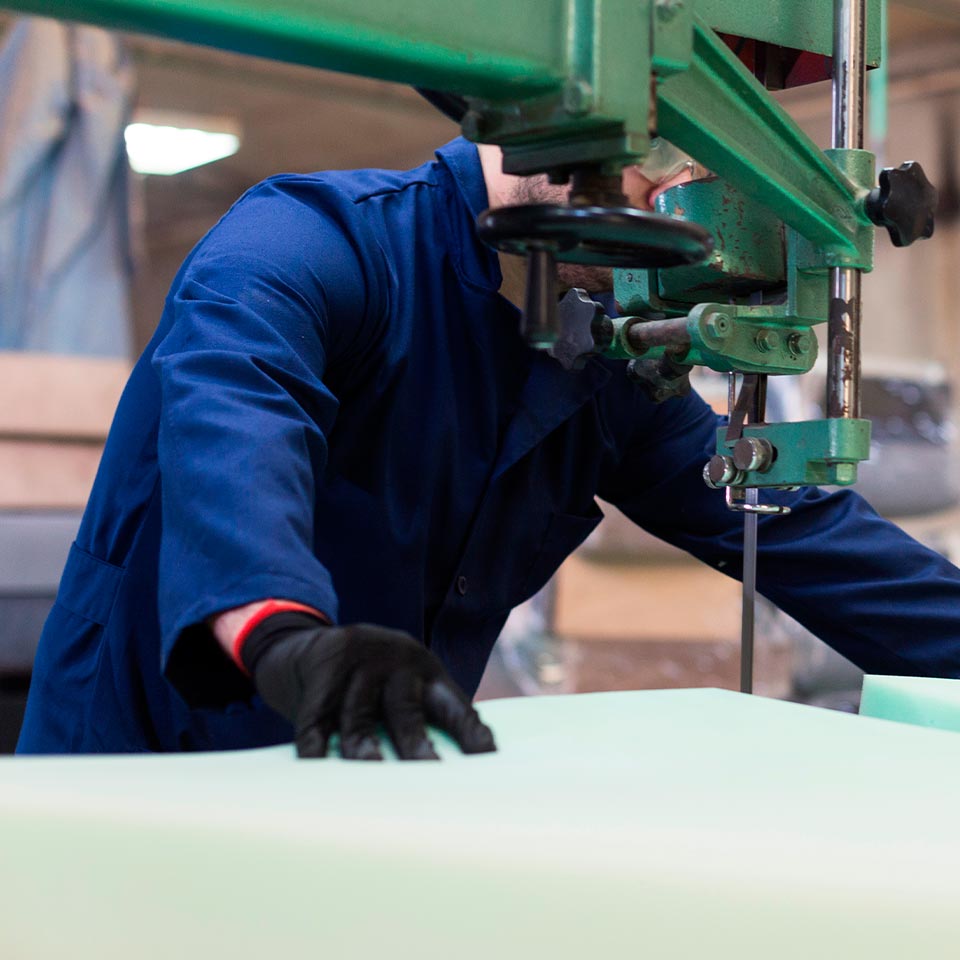 Hot foams
They are the foams that release heat during their reaction, manufactured in large pieces, intended to be cut later. They are manufactured in a continuous process, by means of a device called a foaming machine that is basically the union of several machines, of which the first is a mixer, which provides and mixes the different compounds of the mixture; the second is a system of endless tapes, which drags the foam during its development, limiting its growth to give the block the desired shape; and the final part of the skimmer is a cutting device, to cut the block to the desired length as in any "rolling" process. They are generally inexpensive and the most used.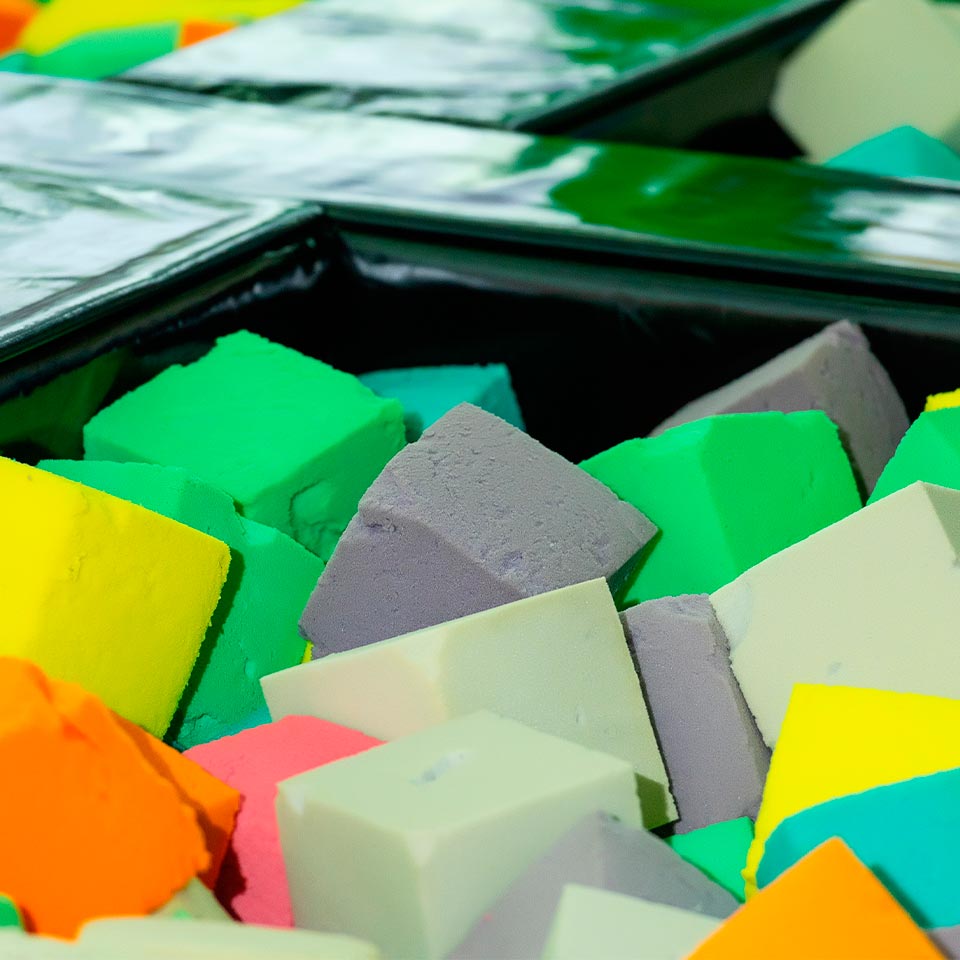 Cold foams
Are those that barely release heat in the reaction, are used to create parts from molds; as fillers of other items such as insulators, etc. They are manufactured using a simple skimmer, which consists of a mixing device. They are usually of higher quality and duration than hot foams, although their cost is much higher.